The Wrap Up: November Edition
Please leave a link to your blog (if you have one) in your comment or make sure your Disqus profile has your address so that I can visit you back!
I try to link all book covers to Goodreads or to my review (if there is one) which is in turn linked to Goodreads.
Wow. December. That came up fast.
I managed to check a few books off my reading list although I'm sitting steady at about 6 books behind schedule. It's not looking good to hit my target this year but the good news is that I've already set a lot of the books that I'd like to read throughout next year and I've decided to do a lot of the backlist series I'll keep saying that I'll read and never do. I'm also going to TRY keep my ARC pile to a minimum... Let's see how I go!
Here's a tentative list of the 'first in a series' that I really want to get into. Which should I get to first???
The Raven Boys-Maggie Stiefvater
Falling Kingdoms-Morgan Rhodes
Shatter Me-Tahereh Mafi
The Winner's Curse-Marie Rutkoski
Daughter of Smoke and Bone-Laini Taylor
Burn for Me -Illona Andrews
The Falconer-Elizabeth May
Ink and Bone-Rachel Caine
The Bear and The Nightingale-Katherine Arden
Magic Bites-Illona Andrews
Kiss of Deception-Mary E Pearson
Poison Princess-Kresley Cole
The Emperor's Edge-Lindsay Buroker
The Star Touched Queen-Roshani Chokshi
Have you read any of these? Loved them? Hated them? Let me know in the comments below!
What I read: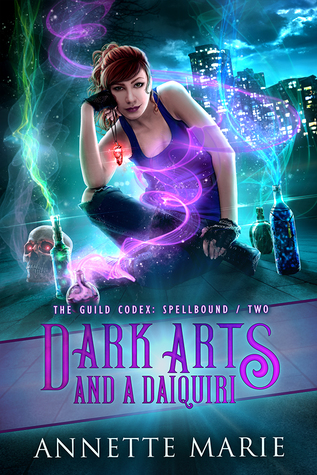 November was the month of Fantastic Beasts. I watched the first movie and read both my textbook and the 'Movie Making News' book. Now all I need to do it get to watching The Crimes of Grindelwald!
What I am currently reading:
I'm currently buddy reading Evermore, the sequel to
Everless
with
Amy
and reading The Gilded Wolves by Roshani Chokshi.
Up Next:
Here's my attempt to get to a few of the newer backlist series that EVERYONE has been raving about and I've got one more ARC to close the year out.
New Arrivals:
Reading Progress:
I managed to hold my reading progress steady in November: At least I didn't fall behind even further like in October! I also read more ARCs than anything else and the most I've ever read in a month. Also different in November was the fact that I had ZERO rereads!
With November being heavy in ARCs I'm now at a total of 40% ARCs and a fairly even spread of re-reads and 'from my tbr' books although to be fair, some of my ARCs would have been 'from my TBR' even if I hadn't received review copies.
How was your month? Did you hit your reading goals? Did anything noteworthy happen? Have we read any of the same books?


Talk to me in the comments below!