Weekly Round Up #33 : The One Where Everything Changed
Here's my weekly roundup. I'm linking to
The Sunday Post
hosted by Kimba @
Caffeinated Book Reviewer
and #IMWAYR hosted by Kathryn at the
Book Date
.
Please leave a link to your blog (if you have one) in your comment or make sure your Disqus profile has your address so that I can visit you back!
It's been a somewhat frustrating week! Our internet has been up and down a lot which hasn't been helpful, especially when I'm trying to catch up on so much in my digital life, both at work and on the blog! My reading time has also been cut down a lot so I haven't managed to read as much as normal and I'm still trying to catch up on that a bit as well. At least I managed to finish one book this week and hopefully I'll be back to normal soon. I managed to get from being about three weeks behind to answering last week's Sunday post comments on Friday... So normal might be just around the corner?
In other news on a whim I decided to change my entire blog layout... Yikes. Not sure it was a good plan yet.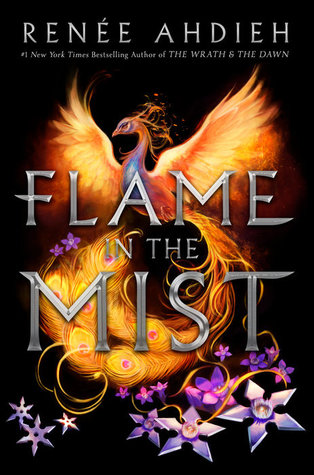 I really did enjoy Flame in the Mist. My review will be coming soon.
What I am currently reading:

BuzzBooks is a read now on NetGalley - click the cover to take you there!

Getting back into the world of Ember was a little tricky since I read the first book about 20 books ago or so... But I think I'm there.

I was struggling to pick up anything after I came of reading ACoWAR and then Flame in the Mist so I picked up an old favourite just to help me along.
Up Next:
I've been intrigued with this one ever since Uma
reviewed
it and now I'm excited to have the opportunity to read and review it.
After reading and LOVING the
Red Winter
trilogy I made a point to buy this one which is the first in her older series, Steel & Stone.
And that's my week! How did yours go?