Weekly Round Up #49 : The One Where My House is Full
Please leave a link to your blog (if you have one) in your comment or make sure your Disqus profile has your address so that I can visit you back!
I try to link all book covers to Goodreads or to my review (if there is one) which is in turn linked to Goodreads.
I'm here... But I'm not really here. This weekend I have my father in law, my sister-in-law and her husband and their three boys all staying with us... In our small house with two spare bedrooms... If you visit I will get back to you! But I'm not going to be getting much spare time over my weekend so I'm not linking up. Just posting an update so I know where I'm at.
Last week was a good one and I managed to finish a couple of books staying on top of my reading goals. I didn't really catch up on my blogging lag but I'm getting there slowly.
Gym was fantastic. I feel like after two months I'm finally finding my groove... Maybe... I hope so!
What I read:
Moonbeam
was a buddy read with
Darque Dreamer
and we both had fun returning to that world. Look for our review coming out this week.
Dividing Eden
was a tough one for me to rate. Review for that one also coming soon!
What I am currently reading:
Up Next: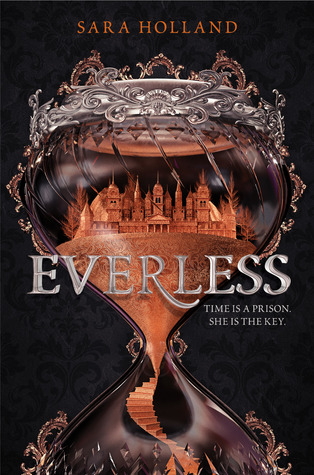 Looking forward to this beauty!
New Arrivals:
And that's my week! How did yours go?