TTT: Books Releasing in the 1st Half of 2017 That I Just Can't Wait For
Well, the end of the year is nearly upon us (already!!!!) and it's time to start thinking about all the books we are excited for in 2017. I know I already have sooo many good books on my TBR that have already been released but I can't help looking forward to the new releases too.
I'm linking up with
The Broke and The Bookish
for their
Top Ten Tuesday
Prompt : Top Ten Books I'm Looking Forward To For The First Half Of 2017
Expected publication: May 2nd 2017
This one is only releasing in May, but is my absolute TOP release of next year. The second in this series, A Court of Mist and Fury remains my favourite book of 2016 and has just recently won the Goodreads Choice Award for 2016 YA Fantasy. This will be on pre-order and I will obviously be re-reading the first two in the series before May and I cannot WAIT!
Expected publication: January 3rd 2017
I absolutely LOVED the first of this series
A Promise of Fire
and I cannot wait to dive into this release as soon as possible (hopefully around the 3rd of Jan!). I've seen some great reviews already from ARC readers and it's making me more and more excited.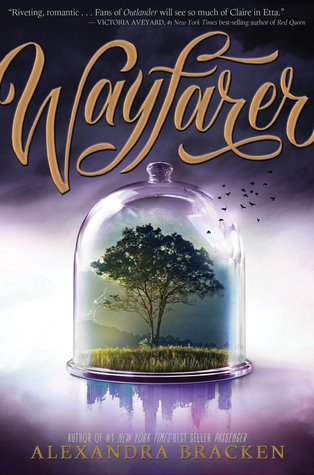 Expected publication: January 3rd 2017
It's been a long time since I read Passenger, and I didn't manage to review it after the first read. I do recall it being a slow starter but in the end I thought it was well worth it. I'm going to have to re-read and then get into Wayfarer but this has been one that has been solidly on my Upcoming TBR since I closed the cover on the first book. It's one that I don't want to miss!
Expected publication: January 31st 2017
I'm shamelessly plugging this one that I've already read an ARC of because I loved it. It's a hyped book but deservedly so and if you're even remotely interested in this one you should check it out.
Expected publication: January 25th 2017
Yes, I do also have an ARC of this but at the time of posting I am currently reading the Study series in preparation of starting the Soulfinders series of which this is the 3rd book. I am almost guaranteed to love it going off what I have read so far and I'm in disbelief that I waited so long to read Snyder's books!
Anyone who is a fan of Tamora Pierce or just plain old YA Fantasy should give her work a try.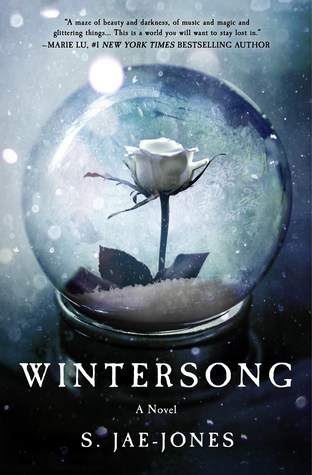 Expected publication: February 7th 2017
Wintersong is another one I have an ARC of and I'm currently reading but it's shaping up so well and I can't NOT include it on my list of 2017 books. It's a Goblin King story inspired by Labyrinth with an absolutely GORGEOUS cover.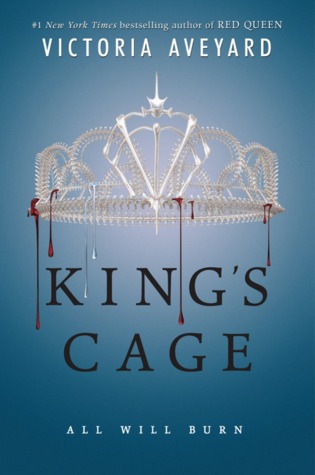 Expected publication: February 7th 2017
King's Cage I'm very apprehensive about. I loved Red Queen and it was a 4 star read for me but Glass Sword really threw me. For the first 75% of the book I wondered what I really saw in the series. The last quarter re-hooked me and has kept me in the game but I really hope that King's Cage is a better book.
I'm also nervous about how Aveyard is going to draw this out into a four book series when it's so far read more like a trilogy to me? I guess we'll see in February!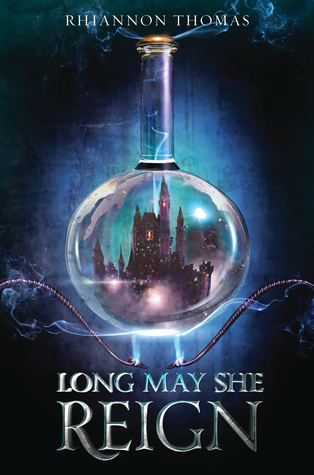 Expected publication: February 21st 2017
Long May She Reign is another YA Fantasy with a beautiful cover that I can't wait for. It's touted as
The Girl of Fire and Thorns
meets
The Queen of the Tearling
and I have to say I can't wait to get my hands on it.
Expected publication: February 21st 2017
What's with all the YA having gorgeous covers next year? The Dragon's Price has a very interesting premise for me and I'm a sucker for dragons so... I'm in!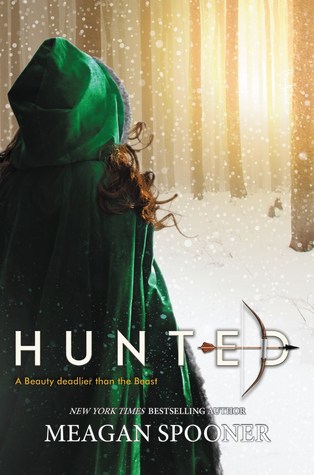 Expected publication: March 14th 2017
Hunted is a Beauty and the Beast retelling with Beauty (Yeva) being a huntress hunting the Beast. I do love fairy tale retellings and Beauty and the Beast has to be one of my favourite fairy tales of all time (who else is excited for the movie coming out next year?). This book could go wrong in so many ways and yet I'm so excited for this one in March!
Well, there's my ten although it seems I couldn't get past March! Obviously there's a lot to be excited about next year.
What books can't you wait for in 2017?