Blogger Babble: Books you Read and Rate Nostalgically
I'm finally back at home, after almost a month away travelling mostly solo with my toddler. I'm sure I don't need to explain why my blogging content went to hell the past few weeks. But I thought I would celebrate my return with my very first non review, non meme post!
The other day I was sitting there thinking about food (I hope you all love food as much as I do!) and I was thinking that there's always some foods that people eat and think are great because they have a sentimental attachment to the meal. For example my husband seems to think the boiled cabbage with cracked black pepper is a delicious side dish (blegh!) and my father in law loves a lot of schoolboy food like macaroni cheese (which can actually be delicious but he likes the bland, plastic-y version). I have a love of McDonalds burgers and fries when I'm in need of a comfort meal the day after overindulgence in alcoholic beverages (hangover food people!).
Then somehow this got me thinking about books - because I'm like that - and I think that there are probably books that I read with absolute nostalgia. Are they good? I'm pretty sure that they are! But maaaaybe I'm biased?
Here's a list of 5 books that I read (and rate) with nostalgia. If you're going to pick them up and read them don't tell me that they aren't absolutely amazing - you have to love them, that's the rules!
1. Pretty much anything ever written by Enid Blyton - EVER.
Enid Blyton was probably
the
reason that I adore reading. She's the first author that I can remember avidly following. I did also love the Little Golden Books, but Blyton's books were huge novels (to my new at reading brain) and I loved every paragraph. I always loved the Faraway Tree series, The Wishing Chair series, any of her boarding school set series (Mallory Towers, St Claires), her Circus series, Adventure series (I did say pretty much anything ever written by Enid Blyton). The Secret Seven and the Five Find-Outers were also on the list but these were probably my least favourite of her series. No idea why.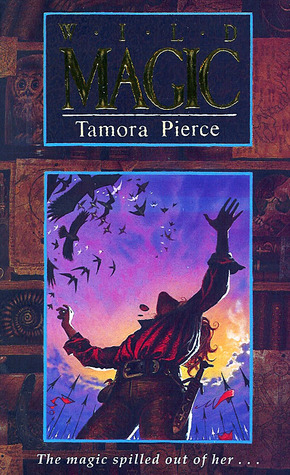 2. Wild Magic - Tamora Pierce
I picked this book up in my school library one day - partially because of the cover, partially because of the title - and I LOVED it. From there I went on to read as much Tamora Pierce as I possibly could and I still am a huge lover and advocate of her work. I love her portrayal of feminism, her adventurous plots and just.... EVERYTHING. Her Tortall series' remain my favourites, but her Emelan books are well worth the read too. Can't recommend these books enough!
3. A lot of old books by LJ Smith
LJ Smith has to be one of the first YA authors I ever read - The Vampire Diaries, the Secret Circle, The Forbidden Game, Night World. It was the 90s so the covers were pretty.... different to today's covers, but the content was great and so refreshing to me. But again, it was the 90's and I was oh so young. I feel like Smith was one of the pioneers of the YA Paranormal genre, looooong before Twilight was written, but maybe she was just one of the first 'for me'.
4. Matilda by Roald Dahl
Well first of all it's Roald Dahl, and second of all it's Matilda. Enough said.
But seriously - Roald Dahl will always be a favourite of mine and I could probably say that Matilda was one of my childhood idols. This is a must read for every bookworm/bibliophile.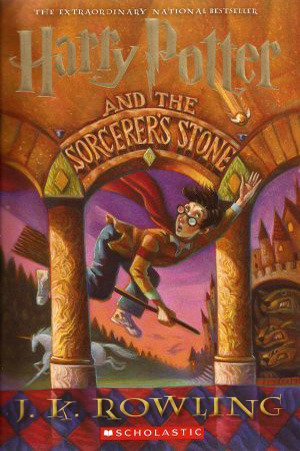 5. And last but not least - The Harry Potter Series
I actually didn't read the Harry Potter books for a very long time. I think when I eventually picked them up (at the insistence of my Librarian aunt) I couldn't believe I had never thought these books were my thing. I don't know what I was thinking. Clearly I just wasn't, at all. This series is like a comfort read to me - characters I know and love and plots and twists that still bring me to tears, and laughter and frustration like I have never known!
I almost lowered my rating of The Order of the Phoenix after my last re-read, because it's probably my least favourite book of the series. But I couldn't bring myself to do it....
So what do you think? Do you also have books that you read and rate with nostalgia? Childhood favourites, first impressions of a genre? Let me know below in the comments!