Weekly Round Up #22 : In which I am nursing my invalid husband
Here's my weekly roundup. I'm linking to
The Sunday Post
hosted by Kimba @
Caffeinated Book Reviewer
and #IMWAYR hosted by Kathryn at the
Book Date
.
Please leave a link to your blog (if you have one) in your comment or make sure your Disqus profile has your address so that I can visit you back!
Well thank goodness we had no more horrific downpours last week but we still had some excitement (and not the good kind!!) in which I now have a husband with a broken shoulder and various other small injuries who needs tending! We're just thankful it isn't worse.
In other news I managed to get out of my reading slump by easing up on the pressure of my schedule a little and letting myself have a small reading break.
What I read last week:
I managed to finish only one, very short book! At least it was a step up out of my slump!
What I am currently reading:
I'm very close to done with Rebel which I am LOVING at the moment. Such a great book so far.
I've only read the first chapter of The Black Lotus but I'm really intrigued so I can't wait to see where that one takes me. I'm also still continuing with my Harry Potter audiobooks as well and my review read of Black Snow. I also perused a few pages of Island of Exiles which I will be diving in to as soon as I finish one of the above mentioned books.
Up Next: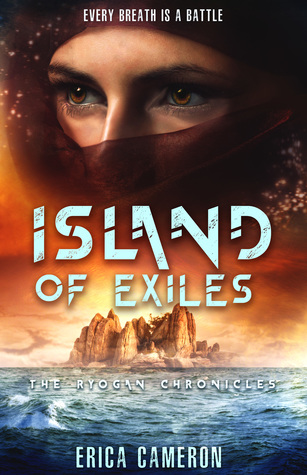 Really excited for this one!
`
New Arrivals:
Nothing new for review this week... However I did pick up a copy of Fantastic Beasts... :)
And that's my week! How did yours go?