Weekly Round Up #24 : In which I read a lot but still haven't caught up... AT ALL
Here's my weekly roundup. I'm linking to
The Sunday Post
hosted by Kimba @
Caffeinated Book Reviewer
and #IMWAYR hosted by Kathryn at the
Book Date
.
Please leave a link to your blog (if you have one) in your comment or make sure your Disqus profile has your address so that I can visit you back!
I may be a little more sleep deprived than usual, BUT!!! I managed to complete THREE BOOKS last week! I had read a lot of one the week before, but still! THREE BOOKS! This didn't seem to help my numbers at all though since Goodreads still manages to inform me that I'm six books behind...
This week will be... Interesting. I'll be travelling with my three year old in tow - by myself... Through two countries and eight timezones.... If you don't hear from me often - that is why!


OMG guys! I don't know why I haven't heard SOOOO much more about Island of Exiles. It was fantastic! It totally deserves more hype. If you're even remotely interested check out my review
here
and add it to your TBR!

The Black Lotus and Blood Orchid I read as part of a blog tour for YA Bound. Although the editing let it down somewhat it was a compelling story and I'm still toying with my ratings.


What I am currently reading: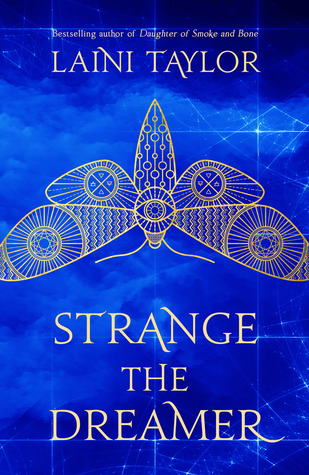 I am excited to sit down and really get into this one. I haven't read a Laini Taylor before and her prose is different to anything that I've been reading lately. I've seen some AMAZING ratings around the blogosphere which both excites and terrifies me!
Up Next:

Again - no requests last week! I'm proud of myself for attempting to catch up on my review stack! I'm also trying to get back to a few backlisted books so here's hoping I manage to do that before my pre-orders come in!!! ;)
And that's my week! How did yours go?