Weekly Round Up #25 : In which I am so jet-lagged
Here's my weekly roundup. I'm linking to
The Sunday Post
hosted by Kimba @
Caffeinated Book Reviewer
and #IMWAYR hosted by Kathryn at the
Book Date
.
Please leave a link to your blog (if you have one) in your comment or make sure your Disqus profile has your address so that I can visit you back!
8 Timezones - me and my three year old - 2 days of travelling...... Jet-lag is always a killer but this time the kid is also feeling it!

On the up side we went to my cousin's combined 30th and 21st last night and that was a great evening full of family, funny pictures, memories and laughs.

I'm fairly behind on my blogging and still have a lot of blogs to visit and comment on but I decided to post this weekend instead of taking a break because I will have time to catch up and blog hop towards the end of the week and I love the interaction!
What I am currently reading: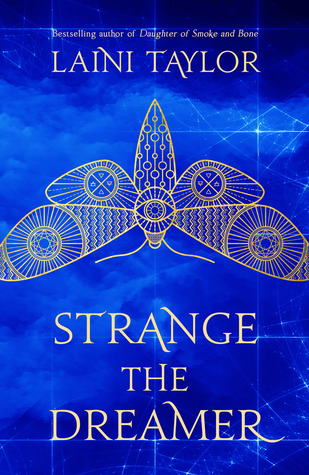 Strange the Dreamer has been great for me so far. I'm only about 30% through though - hopefully I'll find some more reading time ASAP!
Up Next:
When I finally get through the above two books I plan on starting this from my backlist - I read the first one and was pretty underwhelmed but I really want to try book two.
Lindsey from over at
Lindsey Reads
reviewed this one and made me so interested that I couldn't pass up the opportunity to read and review it! I can't wait! :)
And that's my week! How did yours go?