Weekly Round Up #47 : The One Where We Had a Fire
Please leave a link to your blog (if you have one) in your comment or make sure your Disqus profile has your address so that I can visit you back!
I try to link all book covers to Goodreads or to my review (if there is one) which is in turn linked to Goodreads.
What a week! Earlier in the week we had a bit of a crazy fire that broke out around our warehouse office and we had to get the fire brigade in to sort it out! Thank goodness they were so efficient and organised.
Gym has been 'Endurance Week' so that's also been pretty tough! I feel good when I can complete the sets that the trainer tasks us with, but oh boy! I'm exhausted!
We've also been having a pretty serious heat wave with temperatures skyrocketing and hitting the mid 40s (Celsius that is!). That's too hot for me.
What I read:
Unfortunately I didn't enjoy The Tiger's Daughter and my review won't be posted here on the blog however if you're interested it's on
Goodreads
.
I picked up
Chase the Dark
because I hadn't read this series yet and I just finished the first book of the prequel series -
The Night Realm
- and I LOVED it.
What I am currently reading: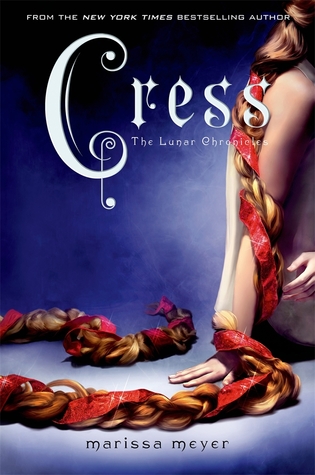 Cress has been REALLY enjoyable. Loving this instalment of the Lunar Chronicles so far.
I had to get
Bind the Soul
as soon as I closed
Chase the Dark
!
I've only read the first chapter of Dividing Eden but I'm intrigued.
Up Next:
I've thrown my entire reading schedule off by picking up the Steel and Stone series so I'm not even sure where I'm at with my 'next reads'! I'll probably be reading the rest of that series though. I'm loving it!
New Arrivals:
And that's my week! How did yours go?