Flashback Friday: The Last Vampire - Christopher Pike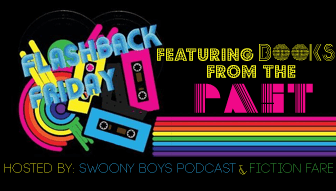 Flashback Friday was hosted and created by
Swoony Boys Podcast
&
Fiction Fare
and I love it because it celebrates books that are at least two years old - and it's not only the new releases that deserve our attention.
For this week I'm featuring a book by Christopher Pike - one of my 'go-to' authors when I was a teenager checking books out of my local library. I have featured the cover that I remember actually holding in my hands although if you head over to Goodreads you will see that it's been updated to look more modern but for some reason I prefer it this way.
This one is a paranormal thriller and the first of a series - short but creepy and full of spine tingling fun.
(first published May 1st 1994)
The Last Vampire
(The Last Vampire #1)
From Goodreads:
Alisa Perne is the last vampire. Beautiful and brilliant, she hunts alone, living among humans, living off humans. But someone is stalking her. Someone wants her dead. And Alisa has a choice to make - to keep a long held promise or protect the mortal she seems to be falling for.