Review: Graceling - Kristin Cashore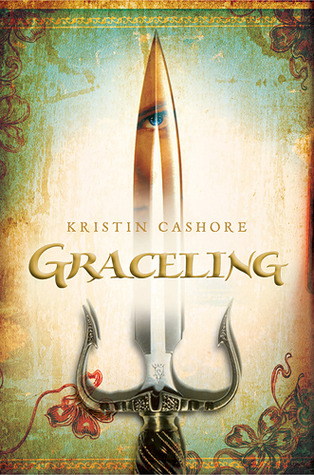 Graceling
by
Kristin Cashore
(Graceling Realm #1)
My Rating : {★★★☆☆}
When I picked up this book, and for a good part of reading this book I was certain that it was going to be at least a four star read.
I
love
the premise; the fresh magical approach to the Graced; the way the world was shaping up with the Council and the various terrible rulers.
However....
While I read this book I was surprised that I didn't feel that constant pull to read it at any given time of the day. Any real bookworm will know what I mean when I talk about this - you read while you cook, while you eat, while you walk, while you 'supervise' the kids playing outside. There is a desperate
need
to keep reading.
I didn't get that with Graceling.
The plot meandered a little too much and a lot of it was a travelogue and centred on the budding romantic relationship between Katsa and Po. I did find the characters likeable enough and I actually truly enjoyed Katsa's flaws. She is fiercely independent and stern, impatient and emotional but also kindhearted and brave.
The character building of the main antagonist (Leck) fell short for me. He only made an actual appearance twice in the book so much of what we know is recounted by other characters and there's not much for the reader to ruminate on. The climax came and went so quickly that I had to turn back and reread the passage to be sure I had read it correctly.
The final resolutions also took too long to tie up and to tell the truth detracted from the book.
At the end of the day it's a solid three stars. I did like it, and I will probably go on to read
Fire
but I won't be rushing into it.