Stacking The Shelves Saturday : 16 July 2016
Stacking The Shelves is a meme hosted over at
Tynga's Reviews
.
We are all book lovers and the need to share our enthusiasm is sometimes overwhelming. Stacking The Shelves is all about sharing the books you are adding to your shelves, may it be physical or virtual. This means you can include books you buy in physical store or online, books you borrow from friends or the library, review books, gifts and of course ebooks! Even though we may not get around to reading all of these hoarded books for a while, Stacking the Shelves is a great way to express enthusiasm for those titles.
I'm actually away from home at the moment on a family holiday so I haven't had a chance to check my inbox for the past couple of days, so these are just a couple of incoming books from the beginning of the week.
On Monday I received a copy of an ebook for review by a South African born author (which, for those of you who don't know this, automatically interests me in a book). The author,
AK Dawson
has promised me that this book will be humorous but also touch on some deeper emotional issues. I am looking forward to reading and reviewing this one soon.
---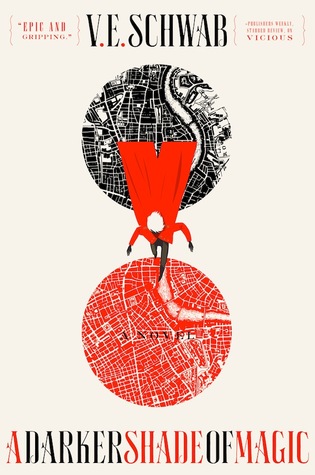 My library hold finally came through for
A Darker Shade of Magic
by V. E. Schwab which is on my Very Next To Read shelf (because my TBR pile was becoming too large to handle and I needed to categorise it a little more!). This one has been subject to a
lot
of hype though, so I hope that I can try to read it objectively.
Whatever I've missed I'll feature in next week's post but for now I'm going back to my holiday. I'm looking forward to both quality time with my family and friends and some quality time with some books. I'll be posting reviews next week.