Weekly Round Up #16
Here's my weekly roundup. I'm linking to
The Sunday Post
hosted by Kimba @
Caffeinated Book Reviewer
and #IMWAYR hosted by Kathryn at the
Book Date
.
Finally back at home for a week at a time and it's been great! I've had a bit of normalcy in my life for the first time in a while. Sometimes just being at home is exactly what I need to re-center myself, revive and recharge.
Last week I posted a couple of challenge/read-a-thon posts that I am participating in this year to try meet my bookish resolutions for 2017. If you missed it have a look at the posts below:


What I read last week:
I only actually managed to complete one book this week but I've made progress on a few and I feel like it's been a better week for reading overall.
Breath of Fire was another five star for Bouchet from me. I just love the snarky humour and non stop action. Not quite as good as her first book, but still an awesome sequel. My review will come soon.
What I am currently reading:

Still working on The Chronicles of Ixia with Dawn Study which I actually managed to really start and get into this week, still buddy reading Scarlet (book 2 of The Lunar Chronicles) and I've finally started my Fantastically Diverse reads beginning with The Hidden Oracle (Diverse MG Fiction category).


Up Next:
This one is hitting a number of birds with one stone - it's on my review pile, it's a book on my TBR for my Fantastically Diverse readathon AND it's part of my #LetsReadIndie challenge - not to mention my excitement for reading it and the fact that it's been on my personal TBR since Kristen @
Metaphors and Moonlight
reviewed it a while ago.
New Arrivals: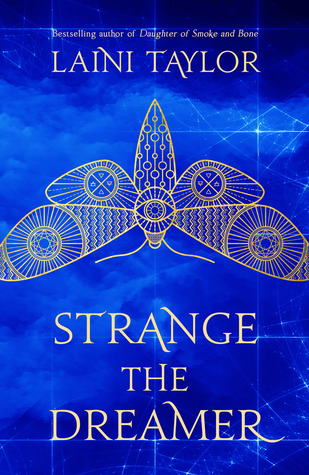 I love Buzz Books and can't wait to steal some reading time to go through all of these little treasures to add to my TBR.
I have only just featured Strange The Dreamer as my
Waiting On Wednesday
and by some stroke of luck I managed to secure an ARC of this exciting upcoming release! I'm THRILLED!
Around The Blogosphere:
And that's my week! How did yours go?