Review: Beautiful Creatures - Kami Garcia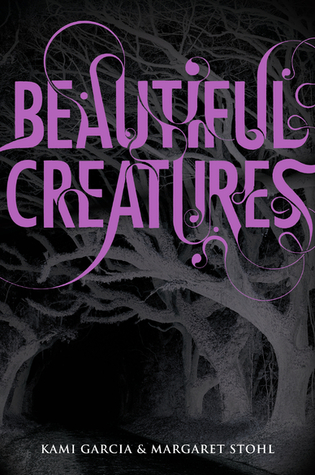 That felt like a looong book. It's always hard to tell when you read digitally and all you see is the % creeping up. I've read long books, many long books. But unfortunately this one felt long.

My first surprise upon opening this book was to find out that it was from a male POV. I had to adjust my entire outlook again to go with this as I had assumed it was a female POV, and not just because that is my normal read - because Ethan Wate just wasn't very masculine and made for a fairly flat, pious protagonist. I mean, seriously this guy loves describing clothes, reads classical poetry and is extremely chaste.

I'm not from America, never been to America, don't know much about America. This book played heavily on Southern US stereotypes and to me was fairly offensive in the way that this was done. By about 60% through the book I was just SICK AND TIRED of Ethan constantly thinking he was just THAT much better than EVERYONE else in the book and all the locals were just portrayed as being.... dumb...... Dumb and close minded and bigoted. I'm pretty sure that NOT what it is like.

And the DETAIL! Having only read the first book in the series perhaps ALL of those facts and figures spouted are actually important. Maybe I need to touch up on my Civil War history. Maybe we need to know these ridiculously hard to read casts and parts of the Book of Moons. But they made my eyes glaze over and should I continue the series I won't remember them anyways.

This was a pretty densely plotted book - too dense. Too bloated. The idea of Casters and some of this uniquely crafted paranormal world was incredibly interesting. However there were just too many problems with the writing, the plot, the world building for me to overcome and enjoy.