Review: The Curse of the Bruel Coven - Sabrina Ramoth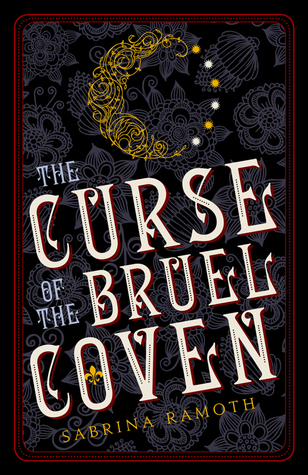 T
he Curse of the Bruel Coven
by
Sabrina Ramoth
Rating : {★★☆☆☆}
The Curse of the Bruel Coven is narrated from Vivienne's POV, a seventeen year old girl still suffering from the recent death of her mother. Early in the story she finds out that she is adopted and that her birth mother is a witch. Not only this - her family has had a curse placed on them for generations and as a first born daughter this curse directly endangers her.
Let me start off by saying that
I did actually enjoy this book
. It genuinely has an interesting plot and has been well thought out. It was because of the writing that I have to bring this down to two stars only.
The biggest problem that I had while reading this was the irregular rhythm of the story; there is no discernible cadence to the narration and everything happens so quickly with no prelude or warning. At times even the sentences seem abrupt.
A well written book should have a lyrical unfolding with each word drawing you deeper into the world. The author should be an artist painting a picture with their words – a work of art that leaves you reeling with emotion and empathy for the characters. With this book however I struggled to immerse myself. Vivienne narrated all the actions of the characters instead of letting us build a relationship with them. This happened, and then this happened and then this happened. Within the very first chapter we find out that Vivienne is adopted and they are heading out to New Orleans to find her birth mother. Within the first 24hours of the story she has discovered she was a witch, met her family, learned to use her powers and agreed to help find her birth mother who has been kidnapped. There was little to no emotion other than what we were directly told about, little to no characterisation and little to no complexity.
Things just seemed to come about far too quickly with everything falling into place too easily. How did a picture of the MC with another woman lead her to realising she had been adopted? Why was that her very first reaction? They looked alike, but they could have been related in any other way however our MC arrived at the correct conclusion almost instantaneously.
A woman standing outside of a storefront, holding a small child. I recognized the child as myself, but the woman holding me wasn't my mother. The hairs on the back of my neck stood up. The woman bore an uncanny resemblance to me. We shared the same dark, curly hair and warm olive complexion. My heart thumped so loudly I thought it might burst through my chest.
I wriggled the photo out from behind the plastic to examine it further. The photo was unmistakably taken in the French Quarter of New Orleans. A place I'd never been. Or so I'd been told. As I turned the photo over, I saw the names Claire and Vivienne handwritten on the back.
What did this mean? Was I adopted? No wonder I looked nothing like my parents.
Perhaps if this book could have been doubled in length it would have given the author more opportunity to create some padding for her story and allowed us more insight and connection to each of the characters.
Overall this book has many pacing and flow issues, a lot of awkward dialogue but great potential.
View all my reviews