Review: Lirael - Garth Nix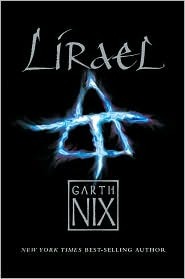 by
Garth Nix
Rating {★★★★☆}
What a solid second book in what is shaping up to be a truly awesome series.
I had my doubts when reading Sabriel, but I fell in love with the world, with Sabriel, with Touchstone and Mogget and the very unique magical system that Nix developed.
Lirael was a slightly more sprawling book with a LOT of setting up for the third book (which I would recommend having in hand to read as soon as you finish Lirael!). The characters are a little angsty, a little irritating and some of the premises for the third book are a little hazy here, but I am sure this is intentional.
Despite all of this, I still fell in love with Lirael, Sameth, especially the Dog and I am harbouring deep fears for the tertiary characters in this book (including Sabriel and Touchstone).
I cannot wait to pick up the third book in this series and I am sure it is going to be devoured in some very late night reading.
See more of my reviews of books in this series:
←Sabriel (Abhorsen #1)
Abhorsen (Abhorsen #3)→