Review: The Crown - Kiera Cass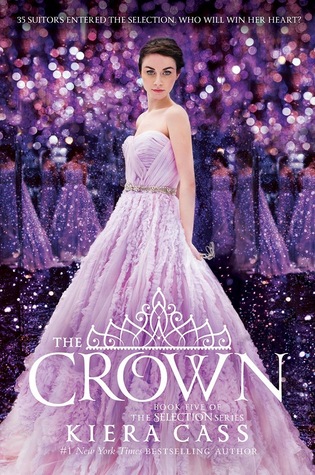 Rating : {★★★☆☆}
For some reason all the way through to the end of this book I was thinking that this was the second book of a second trilogy. Only once I realised that there were no more loose ends and I had no idea what she could possibly write into another book did I think to check and I found that this was the end of the Selection series, and sadly I was
not
disappointed to learn that there would be no more.
I was not a huge fan of the original Selection series but Cass has a very easy-to-read writing style and I found myself wanting to know what happened. I went into the second batch of instalments of the series with trepidation and was actually pleasantly surprised with
The Heir
. While it wasn't exactly a literary masterpiece, it was gratifying: A light and fluffy entertaining read and the characters were believable and contrary to many other readers' opinions, I
enjoyed
being in the head of Eadlyn Shreave.
Unfortunately I found The Crown to be an underdeveloped and rushed storyline and too many of the plot lines were far-fetched. I know that this book is Young Adult and I shouldn't expect something like the political aspects of the plot to be well developed, but they should be believable and I don't think that Cass gives her intended audience enough credit.
Too many of the characters were underdeveloped and this led to a lack of connection and a lack of empathy on my part. I found that I didn't even care which of the boys won her Selection.
Overall I'm disappointed. This could have been infinitely better than it was and kept the same major plot devices and storyline. My overall opinion of this book? Everything was rushed. I would only recommend this book for die-hard Selection supporters or those that simply have to know what happens.