Review: Sabriel - Garth Nix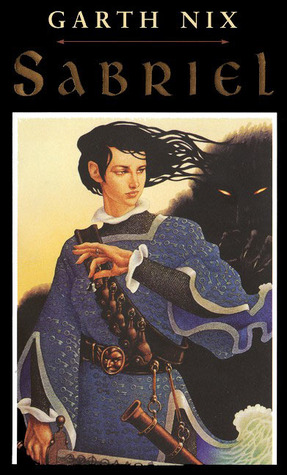 Sabriel
(Abhorsen #1)
Rating {★★★★☆}
This book was not what I expected in so many ways. And yet it was very good.
I picked this book up having been recommended by Goodreads because I like Tamora Pierce. I think I expected this to be more like one of her stories - filled with adventure and yet a young YA book. While definitely filled with adventure and packed with action, this is a much darker YA book and not necessarily filled with happy endings. There is sacrifice, there are difficult decisions and there is a dark and forbidding tone throughout.
It's not an easy read. Nix is sometimes overly descriptive but the overall style is serious and straightforward. While a wonderfully unique fantasy world it was quite a slow starter but once the plot picked up it was well paced through to the end. The character development wasn't great, and the onset of a sudden romance didn't make sense to me, but I feel the series is well worth the while. Will be picking up the next book ASAP.
See more of my reviews of books in this series:
→Lirael (Abhorsen #2)